11 Best Performance Management Software In 2023
As much as managers need to monitor the performance of their employees, it is equally vital for the employees to receive feedback on their performances. With the lack of proper measures to examine the performance, productivity deteriorates. The employees, too, feel demotivated and disconnected from the organization's goals. Performance management software or tools can help you achieve the desired results.
What is Performance Management Software?
Performance management software or tool allows the managers to assign objectives and goals to the teams, keeping in alignment the organizational goals. It enhances employee engagement, appraisals, continuous communication, and feedback.
These performance management tools also comes in handy during the performance appraisal process. They help in the accumulating correct data so that the appraisal can be done based on the performance. With the right approach and the help of good performance management tools an organization can build high performing teams.
6 techniques of performance management:
OKR (Objective and Key Results): The Objective is the ultimate goal that needs to be achieved by the team or individual. And key results are the measurable and verifiable steps that lead to the main objective.

360-degree feedback: Feedback from all the members who have a stake in their performance is a 360-degree feedback system.

KPI (Key performance indicators): It is a set of measures a company uses at multiple levels to evaluate the performance of the employees. The standards need to be specific, achievable, and relevant to the concerned department.

MBO (Management by Objectives): It defines a definite objective and analyses the steps to reach the desired goal.

Balanced scorecard: The managers can derive the primary purposes of the organizations through 4 primary perspectives- financial, customer, internal processes, and organizational capacity.

Rewards and recognition: To motivate the employees to attain better results and perform well, they can reward their employees and appreciate them on a social recognition platform.

PDP (Personal Development Plans): The personal development plan governs the plans to achieve the goals and objectives of an individual and mentions that training and development need to be completed.
Top 11 Performance Management Software in 2021
Performly
| Ease of Use | Features | Customer Support | Pricing |
| --- | --- | --- | --- |
| | | | |
Performly is a cloud-based human resource management software that includes modules like talent and performance management, communication, employee services, and logic services. The talent management system of Performly allows the users to add their daily tasks to-do list and align it with their objectives or projects. The ready-to-use templates for the meetings can be used to discuss the performance review, areas of improvement, and feedback.

Clientele:
Philips, Shippler, Reliant, TPay mobile, A15, LDC, etc.
Features:
360-degree feedback
OKR
Announcements
Recognition
Job descriptions
Real-time progress report
Custom reviews
File sharing
Individual goals
Pros:
User-friendly interface.
Suitable for the organization of any size.
High customization.
Cons:
The mobile application needs an update.
Not quick customer support.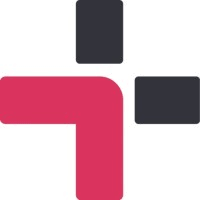 Teamflect
| Ease of Use | Features | Customer Support | Pricing |
| --- | --- | --- | --- |
| | | | |
Teamflect is an all-in-one performance management software, designed specifically for Microsoft Teams. As an official Microsoft partner, Teamflect lets users, manage OKRs, conduct entire performance review cycles, exchange feedback, and do so much more without ever having to leave Microsoft Teams. Teamflect's intuitive dashboard and Teams chat integration keep the entire performance management process in the flow of work at all times. The best part is, Teamflect's free plan offers full functionality for up to 10 users with no time limits. This means you can demo Teamflect out for as long as you need and if you're happy with the results, then you can invest in it!
Clientele:
Cirque Du Soleil, Competitive Capabilities International, Espyr, Rimac
Features:
Performance reviews
Project management
Customizable meeting agendas
Employee engagement surveys
Goal & OKRs
Feedback & Recognition
Pros:
Complete Microsoft Teams & Outlook integration
Rich in features yet still easy to use.
Free plan with full functionality for up to 10 users.
Cons:
Works best when inside Teams or Outlook.
Customizing notification frequency is difficult.
15Five
| Ease of Use | Features | Customer Support | Pricing |
| --- | --- | --- | --- |
| | | | |
Continuous employee engagement with the right questions elevates the performance of any organization, and 15Five is one of the performance management software which helps to achieve this. 15Five tool focuses on people management strategy with a holistic and continuous approach. The tool helps to maintain collaboration among the employees by managing the performance of the remote teams, which drives in taking the business forward.

Clientele:
Hubspot, MailChimp, Spotify, Indeed, Cisco, Adobe, etc.
Features:
Check-ins
High Fives
Self-review
Career Vision
Jira cloud integration
Pros:
Good customer service.
Advanced features of the performance management system.
Commendable customer support.
Self Academy.
Cons:
The mobile application has limited features.
Some function involves multiple, time-consuming steps.

Synergita
| Ease of Use | Features | Customer Support | Pricing |
| --- | --- | --- | --- |
| | | | |
Founded in 2009, Synergita serves in employee performance management, employee recognition and development, and goals management. The mobile app allows employees to give and receive anonymous ratings and reviews based on the company's values and cultures. The individual development plan denotes the career growth plan of an employee that the manager can publish. The manager can as well suggest and recommend training programs or courses to the employees.

Clientele:
Aspire Systems, Indegene, Capita, Bank bazaar, Lucas, TVS, etc.
Features:
Performance reviews
70+ reports
Strength and weakness analysis
9 box analysis
Smart goals
Multiple Review cycles
Self-feedback
Pros:
Fast integration.
Simple and intuitive UI.
Highly customizable.
Cons:
Front end report building is limited.
No auto-lock after hours of inactivity.

Leapsome
| Ease of Use | Features | Customer Support | Pricing |
| --- | --- | --- | --- |
| | | | |
The performance management and employee development cloud-based software, Leapsome, is best suited for medium and large businesses. It includes automation of the review cycle quarterly or annually and allows customization at a later stage. The employee engagement module enables employee surveys. The admin can choose the questions from the question bank verified by the experts. The platform also allows anonymous conversations with the survey respondents.

Clientele:
Spotify, Mercedes Benz, Babbel, Trivago, Omnicom Media Group, etc.
Features:
Goal and OKR analytics
Development framework
Question bank
Pulse insights
Career paths
Goal tree
MS team integration
Feedback and praise
Pros:
Rich features and better employee engagement.
Lots of additional functionality in the performance management module.
Reminder emails about reviews and meetings.
Cons:
No mobile application.
More customization could be allowed.
UX for the survey module can be improved.

Reflektive
| Ease of Use | Features | Customer Support | Pricing |
| --- | --- | --- | --- |
| | | | |
The easy-to-use interface of Reflektive software streamlines performance evaluation through effective continuous communication, reviews, and feedback. Founded in the year 2013, Reflektive has extended its services to over 100 organizations in a short span. It purveys a social platform for employee recognition and appreciation of their excellent performance. The dashboard gives an insight into the feedback, survey results, meeting discussions all in one place to establish a better understanding of the employee's performance and engagement.

Clientele:
HelpSystems, Imgur, Eventbrite, Airbnb, Braintree, Comcast, etc.
Features:
Benchmarking
DEI dashboard
Check-ins
Integrations
Single sign-on
Pros:
DEI dashboard, survey, and benchmark.
Ease of use.
Informative dashboard.
Cons:
Limited functionalities.
The UI can be improved.
The workflow is time-consuming.
Performyard
| Ease of Use | Features | Customer Support | Pricing |
| --- | --- | --- | --- |
| | | | |
Performyard is a performance management software that automates the feedback, reviews, and goal management process. The 360-degree review module of Performyard allows the members of the extended organization, like customers, to also share their thoughts and inputs without any additional costs. For every pricing plan, a dedicated customer support manager is aided for assistance. The software helps the employee to also track and monitor their individual goals. It also allows the users to keep records of the private notes of performance and access it anytime.

Clientele:
Cadent, Freshworks, Aspiritech, Dynamo, CFGI, etc.
Features:
Peer reviews
External inputs
Review collaboration
Visualize progress
Custom Tags
Stacked bar charts
Activity logs
Pros:
Dedicated support manager at no additional cost.
A Good interface for both users and admins.
Professional and responsive customer support.
Cons:
The goal management feature needs improvement.
Integration with Google and other calendar is not available yet.
Reporting features can be improved.
Betterworks
| Ease of Use | Features | Customer Support | Pricing |
| --- | --- | --- | --- |
| | | | |
Betterworks is an employee engagement platform that aligns teams' and individuals' goals and OKR's and provides real-time insights into employee performance. It helps to unify any organization to perform at the highest level. Betterworks allows organizations to measure employee performance with integrated software solutions and motivates them to overcome the challenges.

Clientele:
Vertiv, Schneider Electric, Kroger, Lumeris, Akamai, Nextel, CRAY, etc.
Features:
Transparent commute progress
Quality feedback
Actionable dashboards
Survey scheduler
OKR master certification
Conversation templates
Pros:
Increase employee engagement.
Real-time coaching for improvement.
Available in both iOS and Android.
Multiple integrations are available.
A single tool for a global workforce.
Security compliant.
Cons:
UI can be improved.
Lack of industry benchmarking.

7Geese
| Ease of Use | Features | Customer Support | Pricing |
| --- | --- | --- | --- |
| | | | |
The 7geese performance management software helps the organization set goals and evaluate the team and individual performance, irrespective of their location, through reviews, feedback, and ratings. It enables the managers to engage their team members by clarifying their goals, continuous communication and help them realize their potential through performance reviews. The customizable templates of the feedback form save time. The personalized growth plan denotes the progress of the employees, including their performance in learning management systems.

Clientele:
Fait Trade USA, Softcom, Peakperformance, Unidays, Burton, etc.
Features:
Career management
Automatic notifications
Succession management
Self-service
Social Recognition
Development plans
Pros:
Personalized employee growth plans.
Pre-curated templates for feedback.
Smooth navigation and easy to use.
Cons:
The OKR process can be simplified.
The mobile application lacks significant features.
Overpriced for small businesses and start-ups.

ClearCompany
| Ease of Use | Features | Customer Support | Pricing |
| --- | --- | --- | --- |
| | | | |
Having 15 years of experience in talent management, ClearCompany has assisted over 2000 clients in recruitment, onboarding, workforce planning, and performance management. Its social platform also allows the employees to celebrate personal achievements and peer recognition. The mobile compatibility helps the employee to complete the review process on the go. The performance management module includes annual reviews, time-based reviews, custom reports, and email reminders to eliminate the delay in the review process.

Clientele:
Jamestown Community College, AEP Energy, Axiom Bank, Bios, etc.
Features:
Continuous performance tracking
Employee insights
Mobile friendly
Nurture talent
Scorecards
Interview tools
Goal updates
Kudos and rewards
Pros:
Customer support is very rapid and responsive.
Job posting on multiple sites.
Multiple third-party integrations.
Cons:
Only for the North American clients.
Limited features for performance management, best for recruitment.

Profit
| Ease of Use | Features | Customer Support | Pricing |
| --- | --- | --- | --- |
| | | | |
Incorporated in California, USA, Profit is best suitable to manage OKR in an organization. It enables the managers to set objectives for individuals, departments, temporary project teams, and all the organization's employees as a whole. OKR can be structured in a hierarchical view to analyze the complete alignment across the organization. The products of Profit include OKR, task, employee engagement, and performance management. It also allows managers an overview of the active and closed assessments. The profit score shows the result of the employee based on performance management parameters.

Clientele:
Pipecandy, Wex, Gaea, Optron, Zeemaart, Comnet Solutions, etc.
Features:
Strategic alignment
Watched OKRs
Newsfeed
Profit Score
Self-reviews
HR dashboard
Pros:
Easy to use.
Rich functionalities of OKR.
Regular updates.
Cons:
A bit overwhelming for first-time users.
More informative video tutorials on the platform could be shared.
HR dashboards in the performance management module can be improved.
Comparison Based on Pricing
The following is a comparison chart of the 10 best performance management software. The pricing may vary based on organizational requirements.
Subscribe for HR Insights
✕

Download R&R Guide
✕